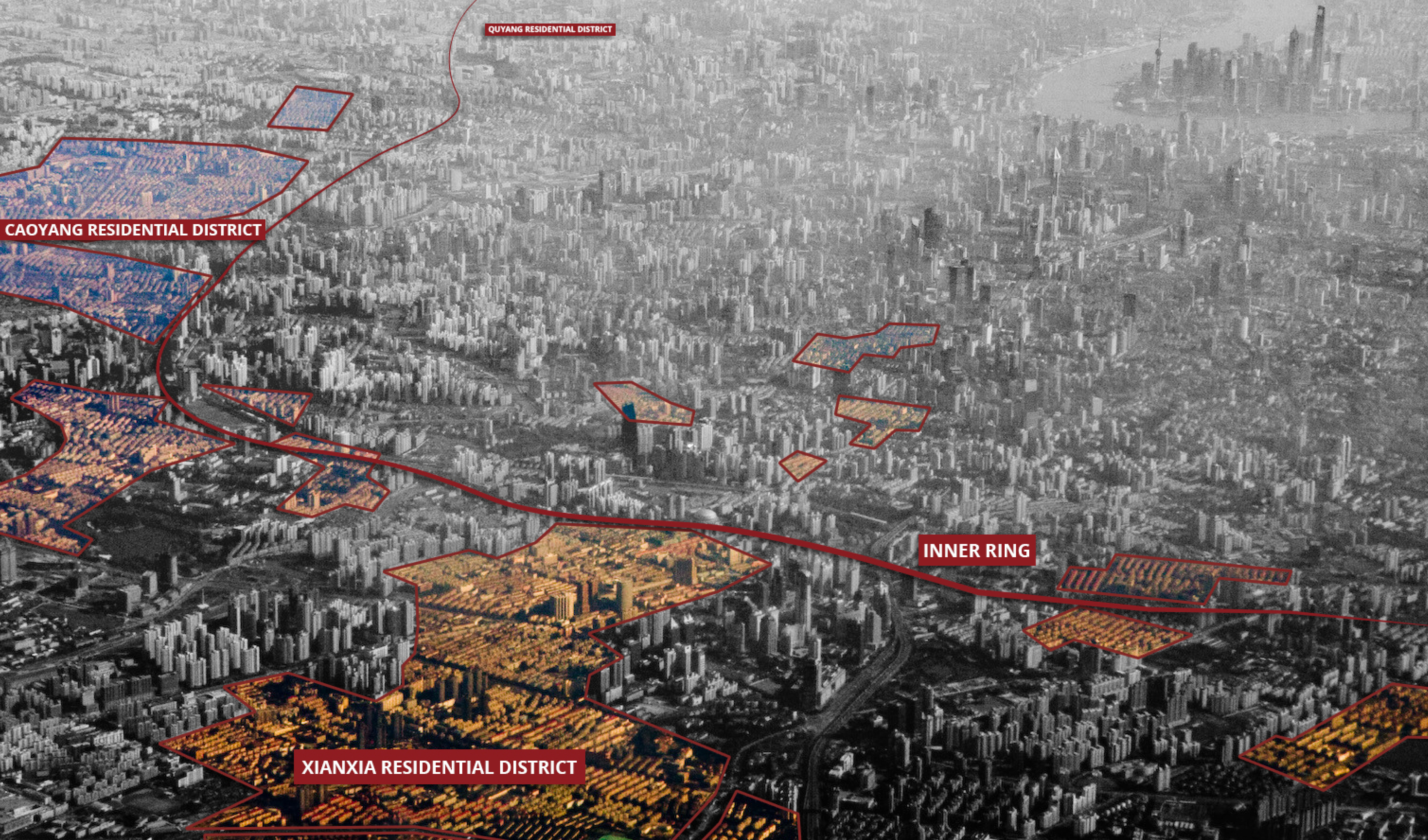 birdview photograph of Shanghai © flickr: mikehedge / mikehedge.com
Shanghai Metabolism:
Adapting aging Danwei housing compounds

Yilun Hong, Master of Urban Design 2020
Advised by Jonathan Kline, Stefan Gruber

Housing in China has evolved along with its political and economic system since the establishment of the country in 1949. From the state-owned and centralized planned economy in the early stage to today's socialist market economy, housing from each era has left legacies on the city. Among them, the object of this thesis, the old Danwei Housing, constitutes a large proportion. Massively constructed and distributed to workers by the state and state-owned enterprise in the socialist era, Danwei housing was privatized and commodified during the economy reform era, and today amounts to 40% of Shanghai's housing stock and 30% of its real estate market.

Danwei housing today is situated in a difficult position. On the one hand, after decades' development, the Danwei compounds that used to locate on the fringe of the city have grown into vibrant neighborhoods with abundant public amenities, and some become city-wide destinations. Also, with the aggressive boom of the real estate market and escalating housing costs, Danwei housing has become a primary source for affordable housing. On the other hand, the Danwei housing buildings, mostly built with brick and precast slabs and equipped with the most basic facilities, are failing to meet residents' need with its aging infrastructure. Furthermore, the gap between Danwei workers, Shanghai native, and immigrants is exposing social issues within the community.

The governance and regeneration of Danwei housing has been the government's concern since the housing reform that removed Danwei from its administrative system. In the past 20 years, the government has led several projects to improve Danwei housing, such as "Pinggaipo" project and some facade beautifying projects. However, these top-down physical-level projects are seldom appreciated by the residents, but sometimes result in even more complaints and dependence on the government. Thus, in recent years, the state is proposing a new "Social Governance Model Based on Collaboration, Participation, and Common Interests", promoting public engagement strategies, and also set forth plans for Danwei housing renovation nation-wide, with an estimation of 170,000 Danwei compounds to be renovated, involving over 100 million residents.

In the non-governmental realm, architects and sociologists are coming forward with different strategies to improve Danwei housing from the bottom-up. Unlike governmental projects, these organizations (e.g. Big Fish Community Development) investigate social issues, and build interventions on top of the solidarity of residents. Their practice demonstrates the possibility of bridging social gaps and bringing different people together for community improvement in the Chinese context. Thus, it's reasonable to envision a future for resident-initiated transformations leading to more inclusive and just communities.

This thesis reviews the history of Danwei housing in different eras and current Danwei housing governance and regeneration models, and envisions a new era of Danwei housing where residents are empowered to improve their own living environment and forge new connections between social groups. Drawing inspiration from several international precedents and theory of commoning, this thesis proposes (this will ultimately need to be more specific) new processes of (design decision making, shared space management….) and physical improvements at a variety of scales.