Cultural Landscape: Everyday Lives for Water
---
Name
Master of Urban Design
Advised by:
---
Stefan Gruber
Jonathan Kline

Studio Coordinated By Jonathan Kline and Stefan Gruber
---
Themes: Culture | Ecology
This thesis explores the possibility of creating micro-networks of green infrastructure to increase collection of stormwater and reduce wastage of water.

In arid climate of Rajasthan, where there are no perennial river systems, cities are dependent on three months of monsoon for year-long water supply. This region had highly evolved socio-hydraulic landscape and water architecture, which enabled community to sustainably manage resources and harvest rainwater.
Modern water infrastructure increased the extraction and supply capacity of water, but this centralized system is prone to failures due to competing interests, incompetent governance and technological failures. This supply oriented ethos has led to problems of water inequality and water scarcity.
This thesis is set in the city of Udaipur in South Rajasthan, which is naturally endowed with water bodies, yet facing shortage of water. Therefore, it is an attempt to leverage the cultural and social practices associated with water to establish a community managed model of water infrastructure. Intervening in everyday lives of people will help in generating awareness at grassroot level about the importance of restoring regional ecology and impact of our lifestyles on it. I would urge everyone to look at this thesis as a conversation starter with the people of city, especially urban governing bodies and environmentalists to see the potential of intervening at a scale where people are producing their own space to gather a social movement of saving water.
Test Site 1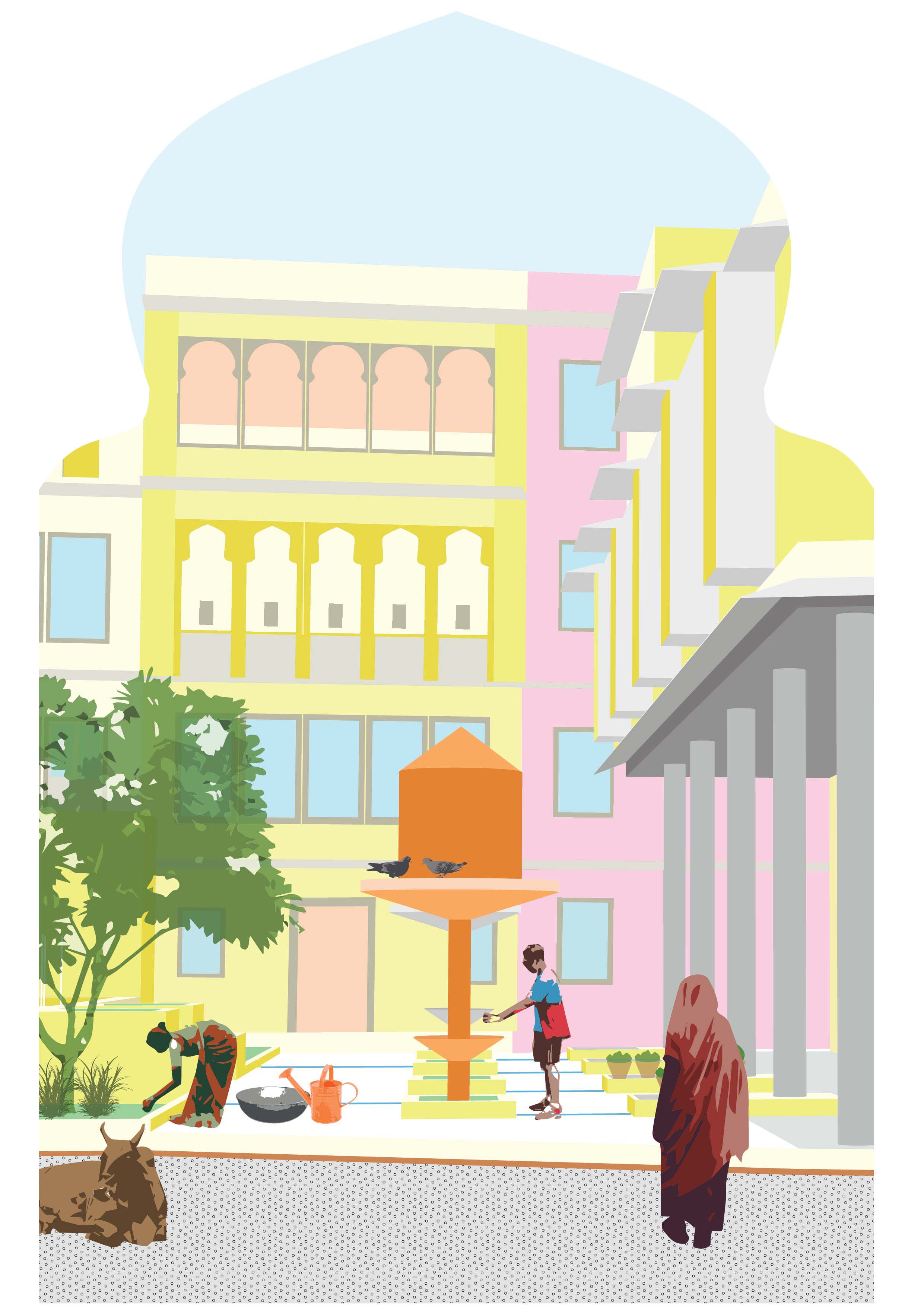 Test Site 2
Test Site 3