The Communal Veil: Carving Spaces for Women in the Rohingya Refugee Camps
---
Sameedha Mahajan
Master of Urban Design
Advised by:
---
Stefan Gruber
Jonathan Kline

Studio Coordinated By Jonathan Kline and Stefan Gruber
---
Themes: Narrative | Culture | Ecology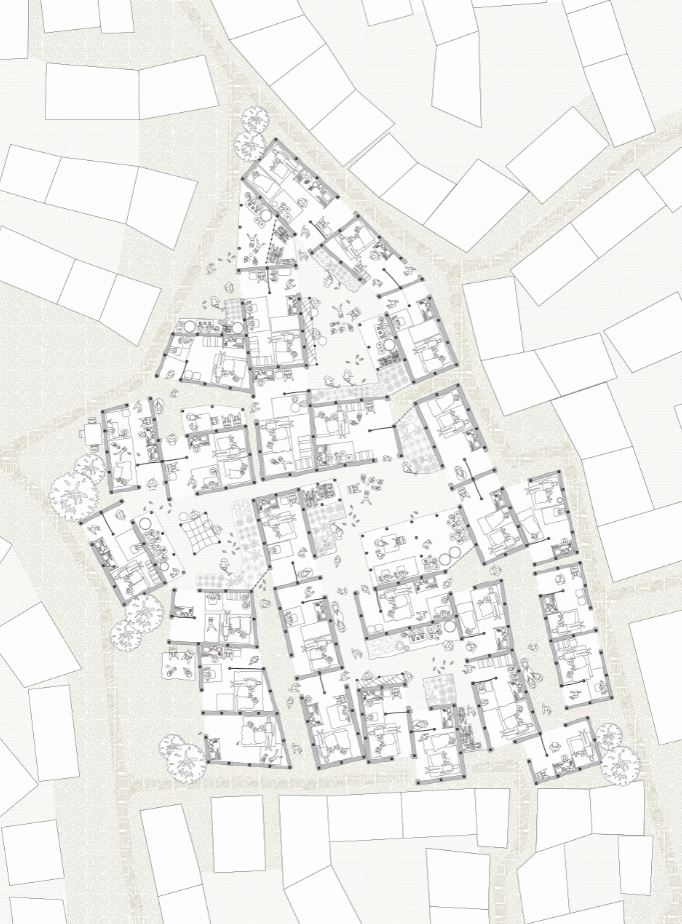 The thesis explores the role of commoning practices in reducing the dependence of the Rohingya refugees on external UN aid material. It establishes independent networks of income generation that the refugees can benefit from, while focussing particularly on the women in the camps. Set in the Kutupalong camp in Bangladesh, the thesis is an attempt to channel the existing skill-sets and inherent knowledge that the refugees already possess through self-organization techniques to make their lives better until a permanent political solution to the crisis is found.