Jonathan Cheng
B.Arch 2020
Advised By: Mark Dovey (UMPC Children's Hospital), Charles Klee (Payette), Kristen Kurland (CMU), & Azadeh Sawyer (CMU)
Studio Coordinated By: Joshua Bard (F19) & Sarah Rafson (S20)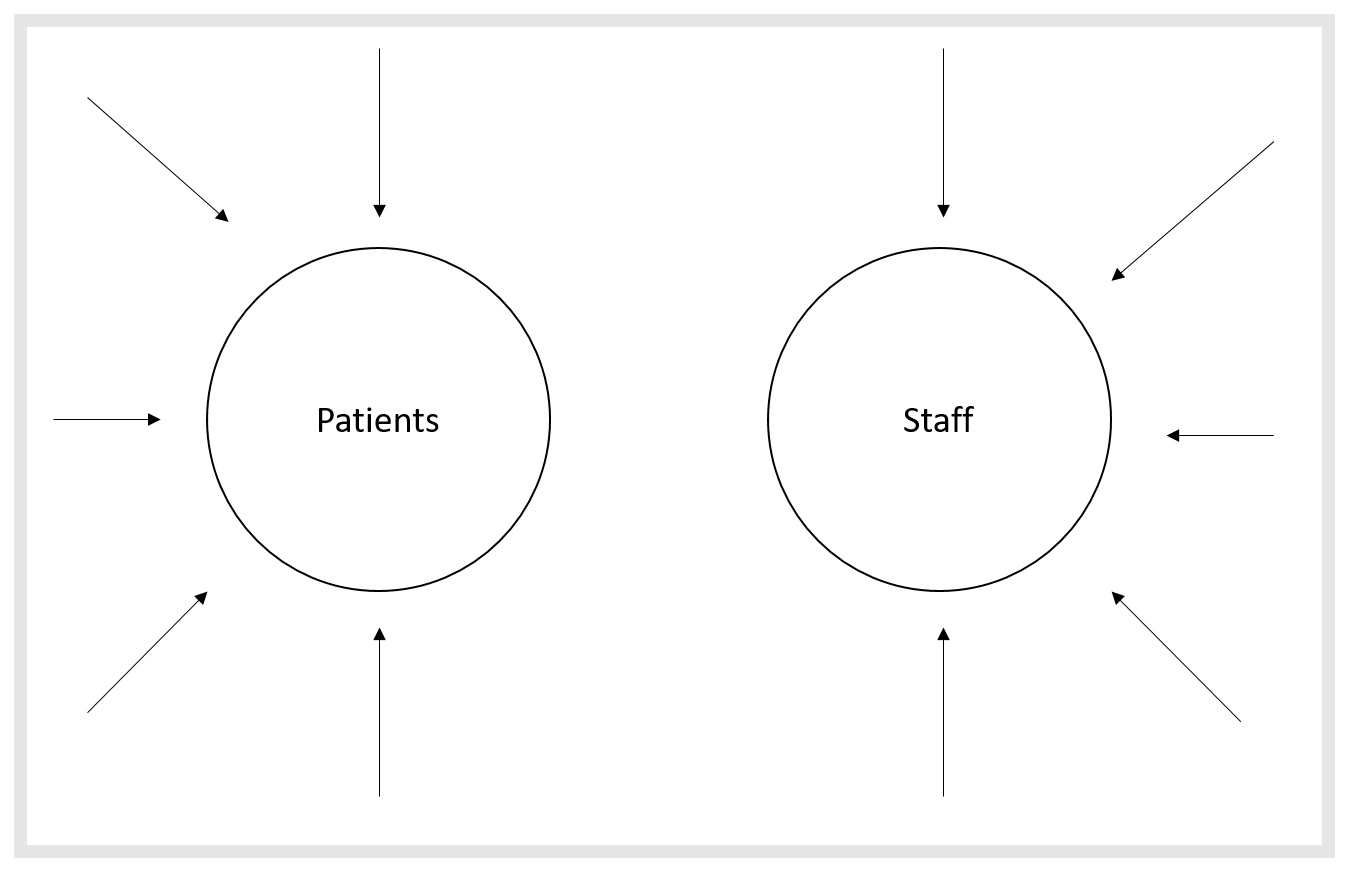 ---
Healthcare Design


Healthcare design is defined as the planning, design, and construction of healthcare facilities. This can include a variety of physical environments and at different levels of intervention. Healthcare design can be applied as interior fit outs or at the whole building scale. Current healthcare design is driven by the patient care offered the in the facilities. The efficiency and optimization of healthcare processes has transferred into healthcare design and architecture of healthcare facilities, creating a sterile environment for both patients and staff. While the sterile environment does help in promoting the efficiency of healthcare services, it takes away the quality of life of the occupants. This is affected at both individual levels and interactive levels.
University of Pittsburgh Medical Center

UPMC is an extensive health network that spans across 40 hospitals and 700 clinical locations in Western Pennsylvania and around the world. There are various types of facilities that UPMC encompasses: urgent care centers, walk-in centers, rehabilitation, outpatient facilities, imaging facilities, pediatrics, specialty (cancer care), and general hospitals. In the context of human experience and interaction, hospitals are the ideal model to study as there are diverse services provided and varying levels of interaction between occupants.

Hospitals provide both long term (inpatient) services and short term (outpatient) services, so there is a distinction in the relationships that exists. Other healthcare facilities do not provide the environment that can foster this type of interaction because of the brevity of the visit and the lack of depth of the service.


There are four scales of the hospital to address healthcare: Urban, Public Use, Clinic, and Private Room. A hospital experience begins before arrival, with the schema and preconceived perceptions of a hospital visit influencing the approach and entry. How the hospital fits within the urban community can influence the external perception of the building. The first step into a hospital is a lobby area with communal amenities for both staff and visitors. This space can set the tone of the experience for occupants. The clinics begin to become personal spaces where patients will deeply interact with doctors and nurses. Patient rooms are even more personal where patients spend more time in times of uncertainty.
Outpatient Clinic: Allergy and Pulmonary Department


Outpatient Clinics are occupied by a high volume of transient population of patients and visitors and permanent population of physicians, nurses, and staff. This environment offers opportunities of study on the interaction between and within the occupants. Mark Dovey is a physician in the Allergy and Pulmonary Department of UPMC Children's hospital and conversations with him gives insight to how people perceive their surroundings in an outpatient clinic. This perspective is from the staff occupants, which has been overshadowed by research emphasizing the significance of architecture's impact on patient health and recovery. In 2009 design of UPMC Children's Hospital, the interior finishing for patient space is much more colorful and vibrant than space dedicated to staff.
The intent of this was to prevent visitors from accidentally strolling into staff spaces. This resulted in dreary work spaces for staff and further divides the two populations. The division enforces the "transactionality" of the interactions because environment clearly distinguishes between a provider and recipient. This thesis explores how healthcare design and architecture can create a space that can support the two parties and unify them. In an outpatient clinic, the factors that are considered include staff efficiency, occupant comfort, and human engagement.
---
Engaging the Hospital Environment

Healthcare design in hospitals has a growing database in health implications on patients. New hospitals and renovations are beginning to feature designs that mainly target the benefit of patient health. This typology of physical environment has always revolved around human health given the nature and primary function, but the health implications are extending beyond medicine and care, into architecture and experience. There are factors that affect the body psychologically, physiologically, biochemically, and behaviorally (Ulrich, 1999) so that patients "feel" more comfortable and can recover. Biophilia is one example of active actions in healthcare design that are being implemented for patient health. Either physical or visual access to nature is provided for the patient to be comfortable and research shows that recovery times can be decreased. Research like this is difficult to quantify in building investments as patient health includes multiple subjective factors and facilities operate on various services and treatments. Research on healthcare design have to be specific in order to be substantial and reliable. A general hospital will not solely have a patient population with one kind of condition, so the design action in the research may not be applicable or it may not yield the same results and effects. Another population to study is the staff; doctors, nurses, and general working staff. Healthcare design needs to consider multiple user groups as they have different functions and schedules (Sattayakorn 2017). Effects of indoor environment quality can be quantified through productivity and performance. This series of research articles investigates recent design strategies in healthcare design that improve the perception of space and how it is able to serve two varying populations. The articles were selected on their relevance to healthcare architecture and influence on patient health. The criteria evolved to included staff performance based on the design actions being investigated. The articles bring to light the conditions that are optimal between the two populations and how they differ.


van-Lieshout-van Dal et al. investigates the effect of biodynamic lighting on patients with dementia. Through measuring their sleep activity, they concluded that the use of programmable LED lighting to mimic daylighting can improve patient sleep patterns. The authors also acknowledged the affects of this on the nurses and caregivers as they would not have to be taking care of the patients as often during the night.
Sattayakorn et al. investigates thermal comfort and satisfaction of hospital occupants. They surveyed occupants on their thermal satisfaction and comfort levels and compared it to the temperature measurements of the spaces. The satisfaction levels and preferences differed based on them being staff or patient. The participants of the study preferred neutral warm settings.
Lopez-Tarruella et al. investigates the effect of color of the physical environment on lactating mothers. This study develops color psychology studies through their methodology of the research. They created a satisfaction criterion specific to lactation rooms and how different types of lactation rooms would make subjects feel. Based on this new criterion, the virtual model of a typical lactation room would be rated at different colors. Orange colored space had the most positive feedback.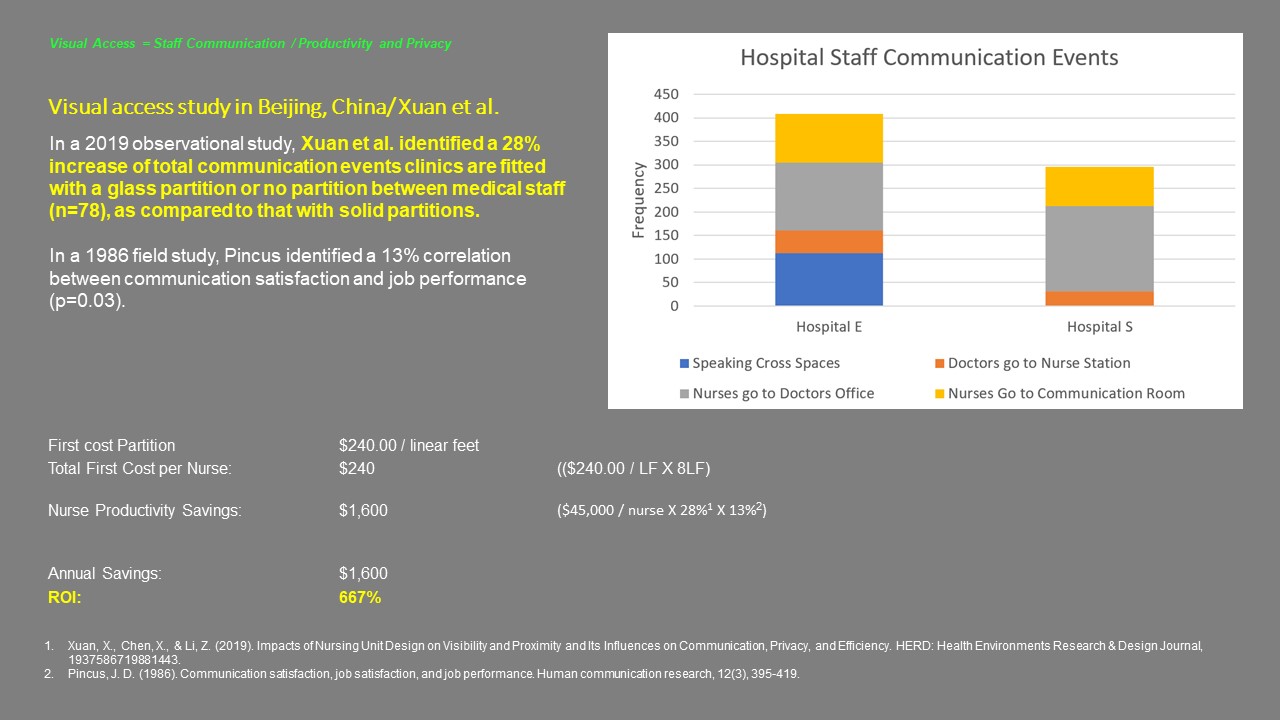 Xuan et al. investigates the communication within a hospital clinic based on physical barriers. Researchers documented the frequency of communications between staff members in two hospitals with different clinic layouts. There were more communication events in the clinic with glass or no solid partition. The visual access allowed staff to locate each other.



This research can influence the building performance, quality and productivity of the occupants. This collection specifically looks into healthcare design and while the research results are important, it is significant that there is a common duality of patients and staff in the research. Architecture should be pushing to acknowledge that design is not as direct and needs to consider the different activities and schedules for optimal performance from the building and the occupants.


---
Engaging the Hospital Experience

Collaborative Environment & Experience
creates a mirco community within the clinic
opens opportunities of inter-departmental collaboration
double height space highlights a communal ammenity for the occupants
visual connections
shared resources between departments
staff space in core
---
Moments of Engagement
Double Height Space
Entry To Clinic
Within Corridors
Transverse Orientation
longer progression through clinic
limited access to windows due to distance
shorter width for perimeter area
glazing at end of the clinic provides a focal point for occupants in the hallway.

Longitudinal Orientation
visual access to curtain wall from entry
longer perimeter area for more facade and window area
Use of perimeter area as circulation VS program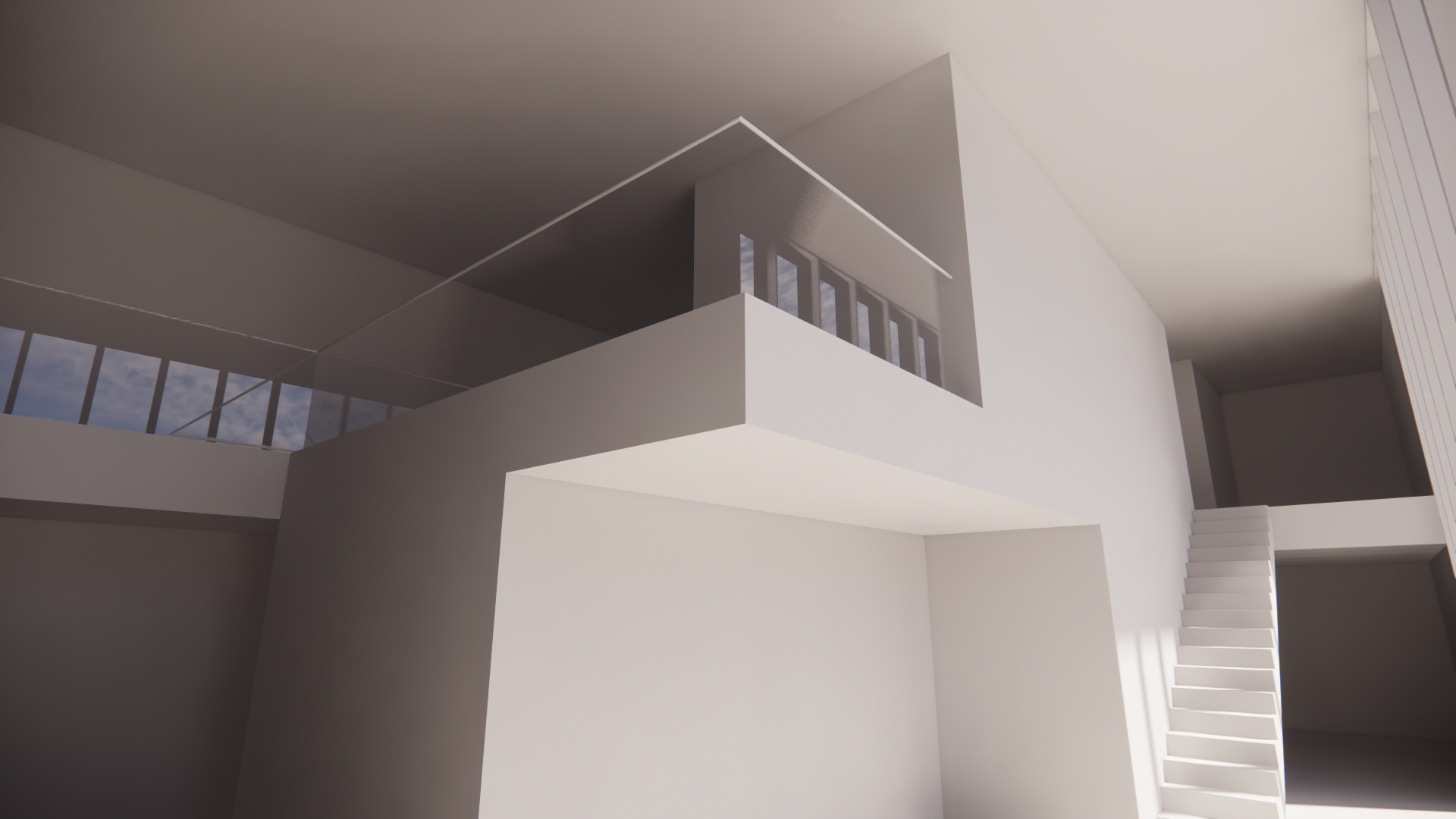 daylight influences the experiences of the clinic; from the entry view to the connection through levels
Synthesis
facade utilized for occupant engagement and break-out staff space

facade structures provide shading, light shelves for deeper penetration, while providing "cubbies" for waiting occupants

subtle distinction of patient space and staff space through ceiling heights and materials

use of light to highlight communal space

patient circulation and simplified and limited