Reimagining the Future of Quarantine
---
Zhecui Zhang (Doris)
Master of Architecture
Advised by:
---
Matthew Huber
Nida Rehman

Studio coordinated by Heather Bizon and Sarah Rafson
---
Themes: Care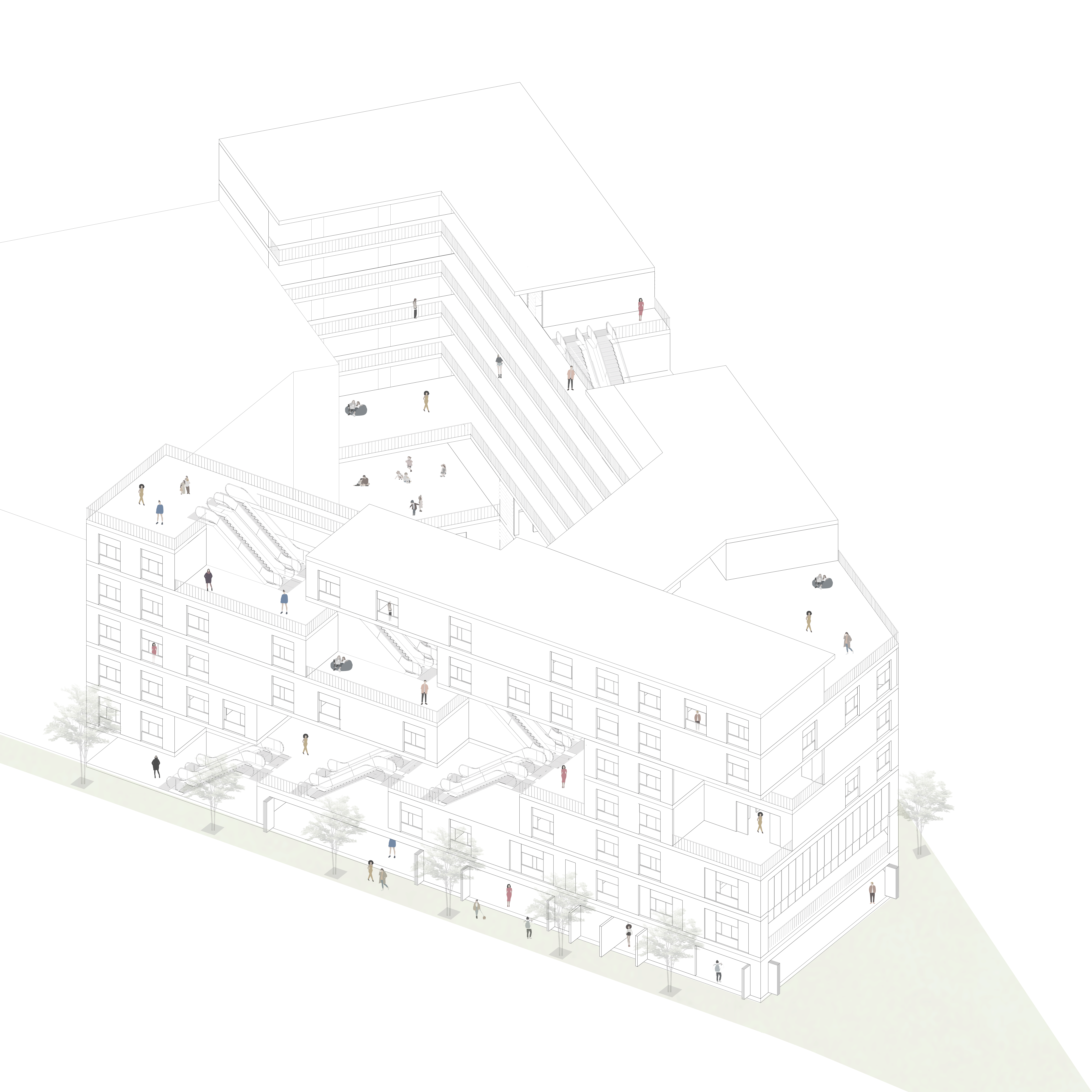 This thesis project reimagines the future of quarantine in the era of new diseases and pandemics where the diseases spread mainly person to person and it rethinks physical isolation and the need for temporary situations in contemporary context. It builds on the hypothesis that pandemic becomes something to continuously happen every 2-3 years, new infectious disease becomes something that people have to live with.

This project responds to not just the suspicious cases and close contact, but also the quarantine fatigue and vulnerable population. It would be a new public infrastructure funded by the government that satisfies the needs of the public during each pandemic. This public infrastructure would allow a certain degree of social interaction within the space while having sufficient monitoring systems to take care of people's health during an outbreak. Residents who get tested positive would be transferred into nearby hospitals for treatment, this infrastructure is primarily a space of quarantine with amenities for living, working, studying, essential goods distribution, basic medical care. It would function as a residential hotel with public amenities such as collaborative working space in normal times.